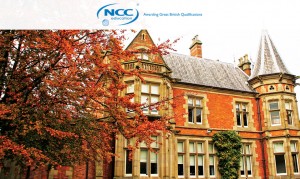 The Level 3 International Foundation Diploma for Higher Education Studies (L3IFDHES) formally called the International Foundation Year (IFY) is a one year pre-university qualification which includes a significant degree of English language teaching. The qualification is designed to provide an entry route to UK and international university courses or progression onto the NCC Education Level 4 Diplomas in Computing, Business and Business IT.
To complete the qualification you must study and pass 8 units, six of these are compulsory, two of these are electives. For a more specific look at the content and learning outcomes please refer to the specification document on the right hand side of the page.
The IFY aims to improve your general and academic English language ability, enhance your study skills and cultural understanding and equip you with the language and skills to go on to academic study in English in the fields of computing and/or business at a suitable level. The qualification also leads on to a number of progression routes in other subjects.
For More Details: Level 3 International Foundation Diploma