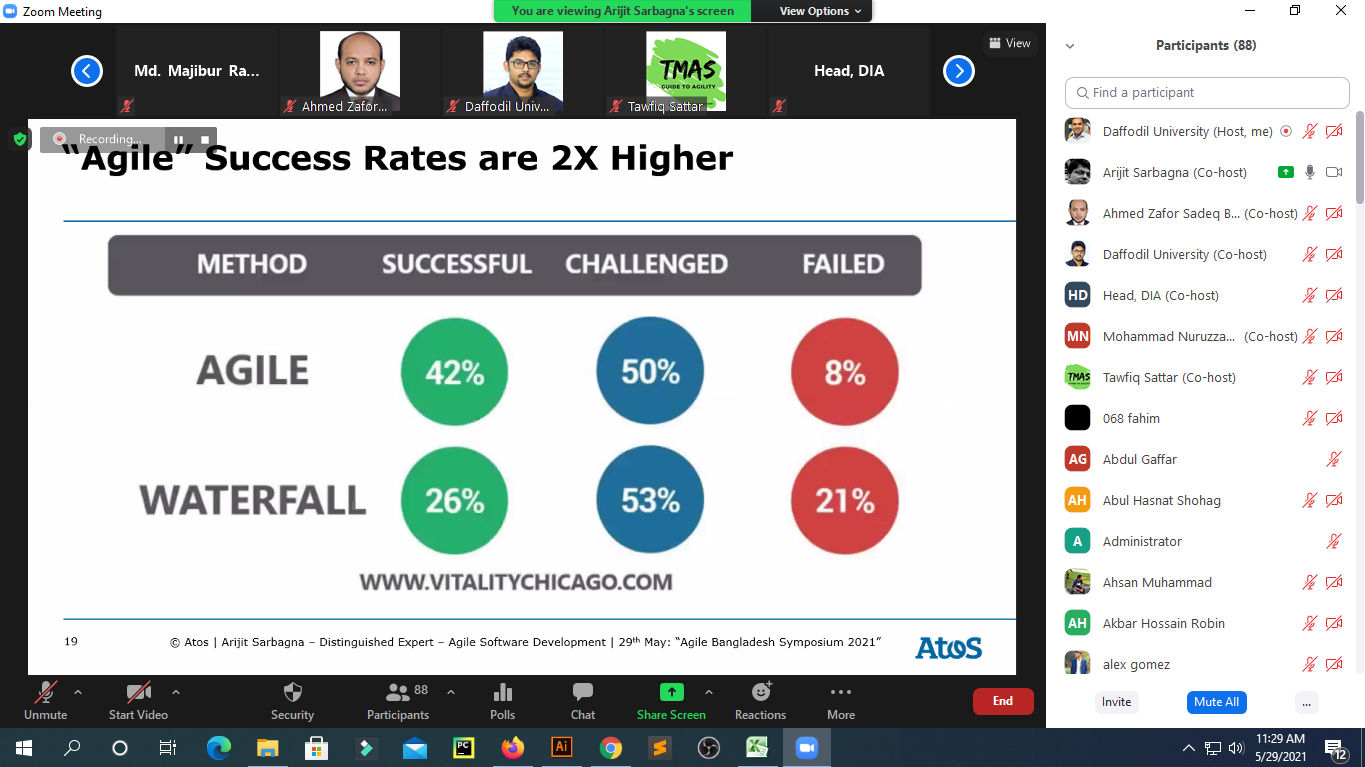 Daffodil International Academy has organized the prestigious "Agile Bangladesh Symposium 2021" on May 29th 2020. The day-long symposium was honoured by the trainers and mentors from Bangladesh and India.
The event was inaugurated by Mr. Mohammad Nuruzzan, honourable CEO of Daffodil Family and Mr. Sarwar Hossain Mollah, Head, Dept of CIS, DIU.
The key speakers were Mr Arijit Sarbagna, trainer, Scrum@Scale; Mr Tawfiq M Abdus Sattar, ICP-ACC, CSP, CSM, CSD; Mr. Ahmed Zafor Sadeq Bhuiyan, LSSBB, CSP, IPC-ACC, PRINCE2, ASM Big Data, COBIT, CDCS.
After a successful presentation session from the key speakers, a plenary session was conducted by Mr. Mustafizur Rahman, Certified Scrum Master and Course Coordinator, DIA along with Dr Shaek Rashed Haider Noori, Associate Professor and Associate Head, CSE, DIU and Mr. Md Khaled Sohel, Assistant Professor, Software Engineering Department, DIU.