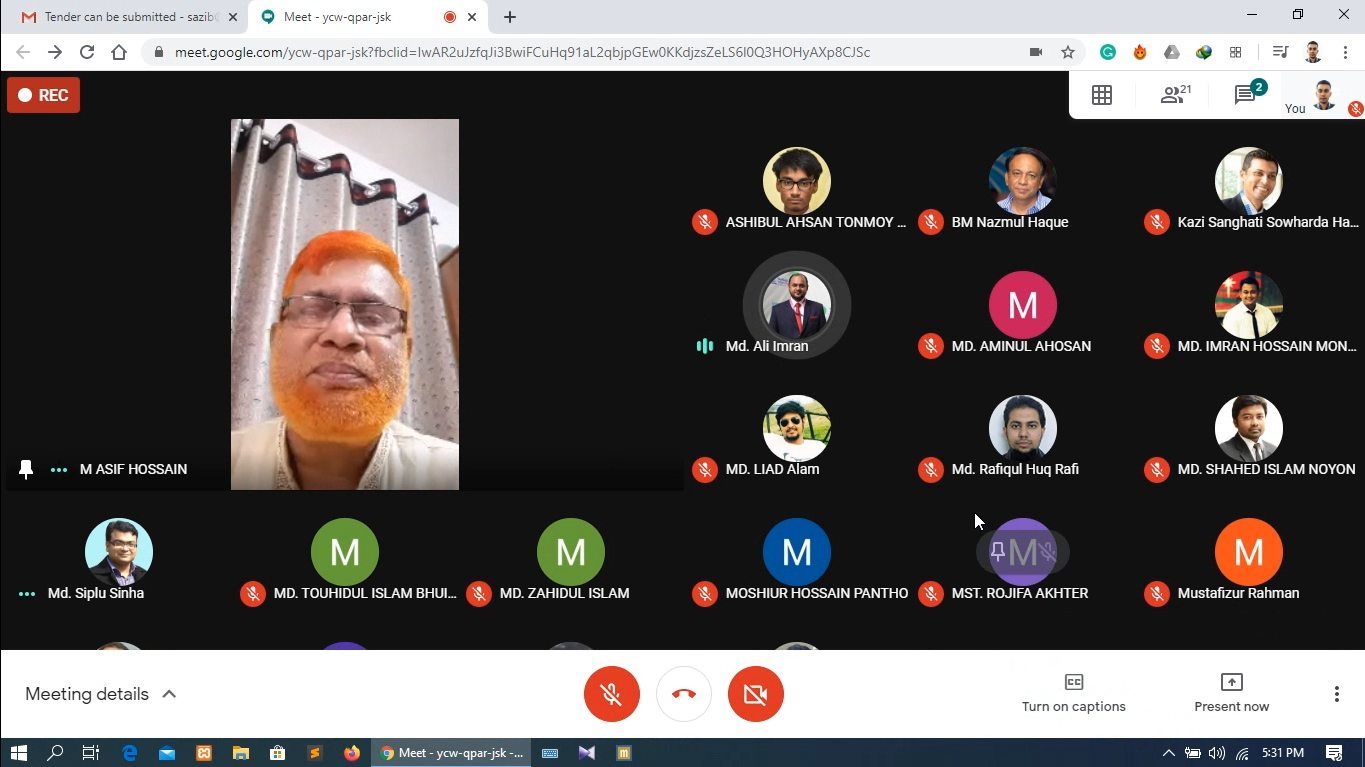 While the notorious Coronavirus was spreading across the globe, DIA was making preparations to shift their regular classes and office activities on an online platform at a very early stage. The visionary personnel of DIA presumed that this outbreak is going to make a halt in the daily activities and with the help of a strong technical team they were able to find an effective alternative through online based classroom and office activities.
They have initiated the online classroom program before the govt announcement of official shut down and trained the faculties and students by a team of expert. They are using Google services like Google Classroom, Google Meet and maintaining class routine through Google Calendar. With the help of Google's Integrated Classroom with Google Meet, it is now easier for the faculties and students to operate the classes.
They are not only using these tools as a teaching instrument but they are also using these as a mean of online Get-together and Teachers-Parents Meeting. The parents are satisfied with their timely initiatives and suggested more information on how to achieve a beneficial result.
The faculties along with the CEO and the Head are also monitoring the students' mental health and every academic issue during the quarantine. DIA believes in "Distance doesn't mean disconnect" and with this motto, they are living their campus life to the fullest even in this dire situation.