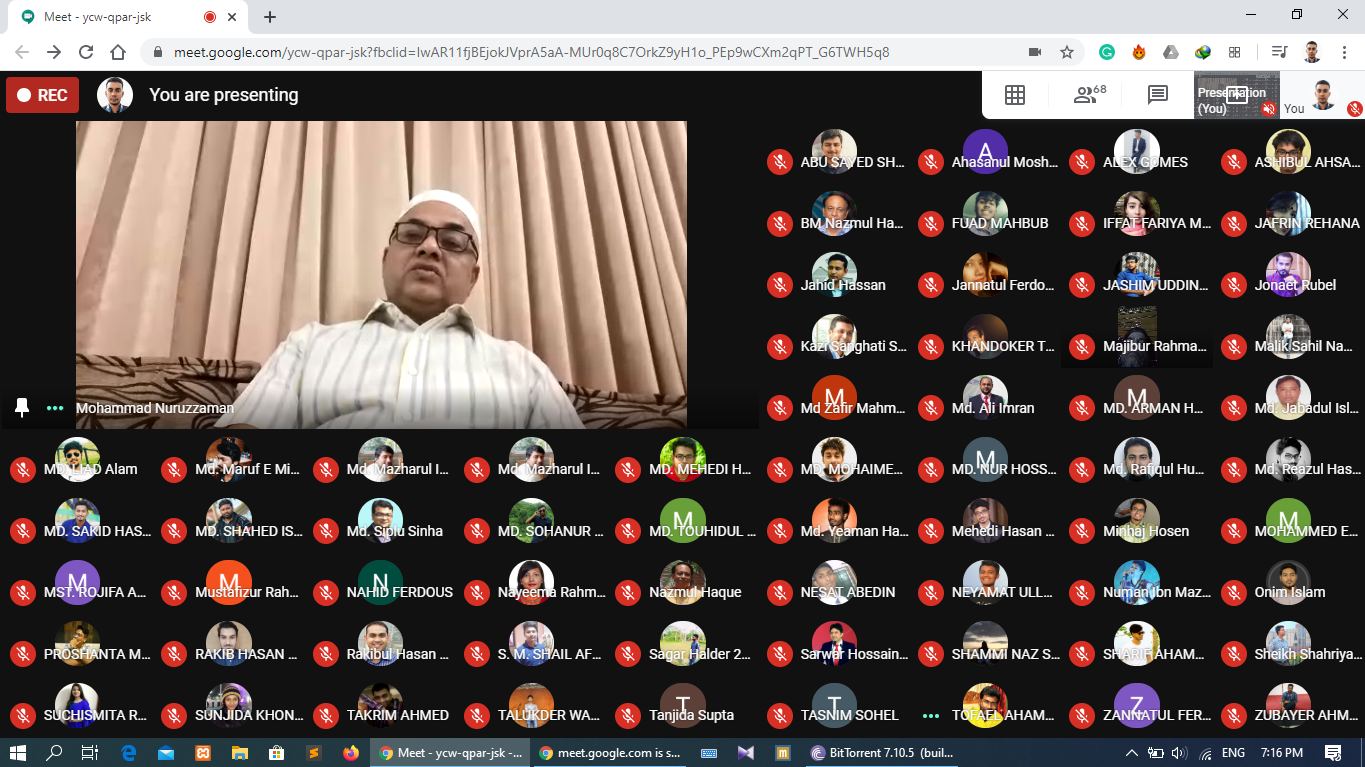 Since the whole country is in a government lockdown due to the global Coronavirus pandemic, all programs to celebrate Pahela Baishakh has been postponed. But, people of Bangladesh has celebrated this day at their homes in their own way. Since DIA has always kept their students' concern at a top priority, it came up with the idea to celebrate the Bangla Noboborsho through an online get-together party.
All students, faculties and staffs were present at the online celebration which was conducted by the honourable CEO and academic head of the concern. The program was packed with student-teacher performances like singing, recitation and many more activities.
DIA has never forgotten about the country's celebration of this particular day and despite the lockdown, they have managed to be together. This shows that DIA has always thought ahead of any problems and executed their plans no matter what happens and implemented the idea of "Distance doesn't mean disconnect".